INTERIOR EQUIPMENTREPRESENTIVE AND URBAN
The substance of the "Park Ensemble Steglitz" is characterized by the high-quality processing of the applied materials, an elegant shaping language and the most modern structural standards. This combination unifies both representative and urban features in a premium property.
Behind the colonnades of Barsekowstraße, you reach the impressive entrée of the "Park Ensemble Steglitz", forming the entrance to the noble staircase designed of natural stone. Each of the floors is comfortably accessible via the integrated lift.
The apartments themselves are equipped with very spacious, light-flooded living and dining areas, which optionally have an open kitchen. Besides, a private free space belongs to each unit. The ground floor apartments are equipped with grand terraces and a private garden area. The apartments on the upper floors have loggias or a roof terrace.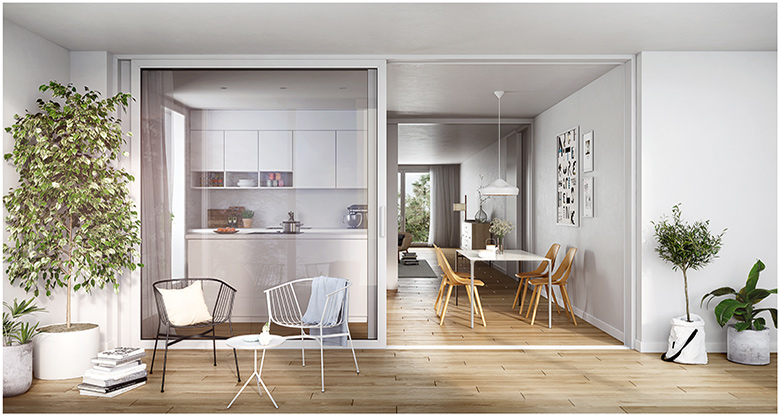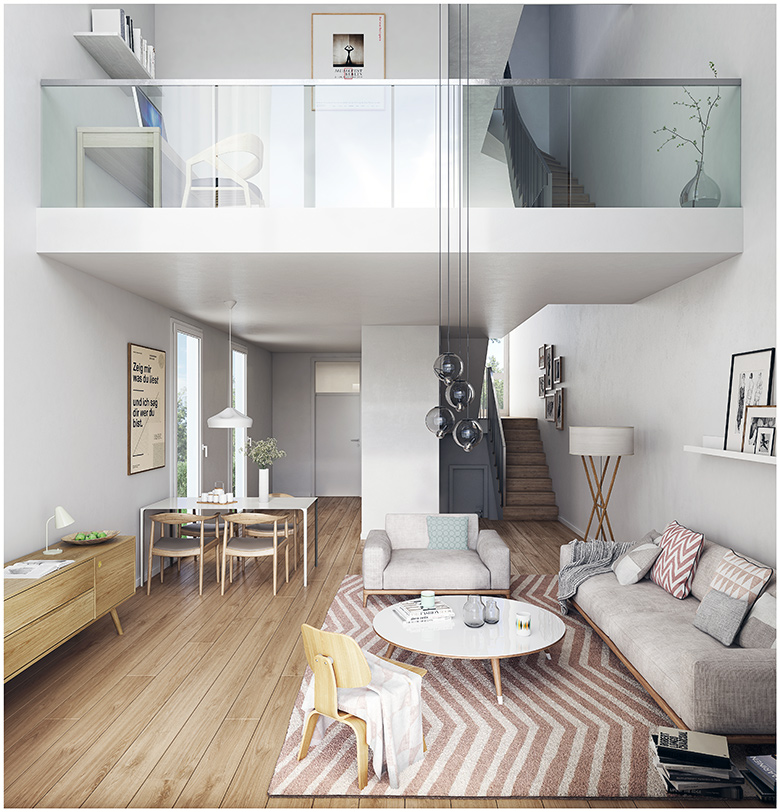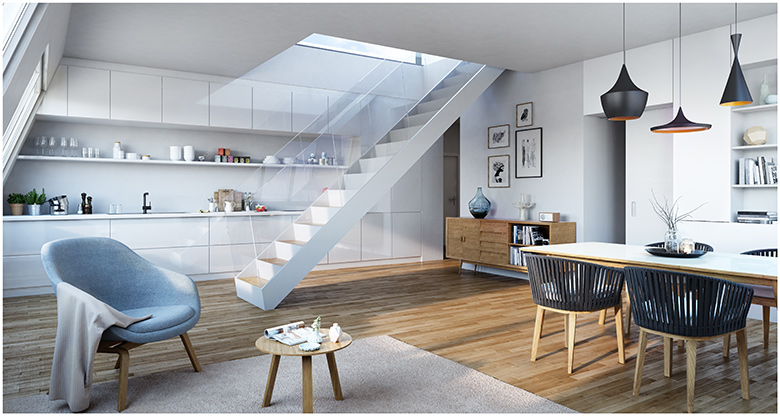 Further features of the apartments in the "Park Ensemble Steglitz" include:
high quality wooden material doors and wood-aluminum-windows in all rooms
oiled oak plank parquet in the living and dining area
oak plank covered stairs with partly glazed staircases and gallery balustrades and a handrail from hallmarks
first-class bathroom furnishings with an exclusive selection of wall and floor tiles as well as high-quality sanitary facilities by well-known manufacturers
glazed loggias
cut concrete slabs in the terrace area
car parking spaces on the property
An exclusive selection of our materials can also be found in our equipment catalog.